About Claribel P. Madueña
Ms. Madueña is an expert immigration lawyer in the Bay Area handling a wide range of immigration matters, including complex cases with criminal issues. She has successfully argued for the release of clients in immigration detention, and has obtained Adjustment of Status, Asylum, and Cancellation of Removal for her clients against the government in Immigration Court. Ms. Madueña has also obtained Lawful Permanent Residency, Asylum, Naturalization, NACARA, and Waivers before the immigration office (USCIS). She is a Certified Legal Specialist in Immigration & Nationality Law with the California State Bar, which requires lawyers to pass a written examination, demonstrate a high level of experience, fulfill ongoing educational requirements, and provide favorable recommendations from judges and attorneys familiar with their work.

Ms. Madueña generously donates her time to immigration legal clinics held by various non-profit organizations all over the Bay Area.  She is also a mentor attorney with the Santa Barbara County Immigrant Legal Defense Center where she provides strategic guidance to pro bono attorneys handling immigration cases. In addition, Ms. Madueña provides continuing education opportunities for the immigrant community, and conducts seminars/workshops for potential clients, employers, and third-party administrators on a regular basis. During her free-time, Ms. Madueña enjoys reading, staying active, and spending time with her husband, Anthoney, and their two rescue dogs; Lola & Daisy. As the daughter of a retired U.S. Navy Seabee, she has traveled the globe and speaks Spanish fluently and is proficient in Italian.
Claribel P. Madueña is Board Certified by the California Board of Legal Specialization in Immigration & Nationality Law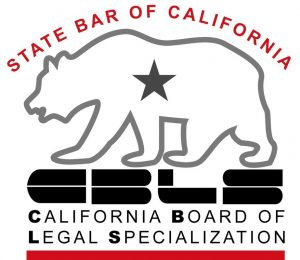 Success Stories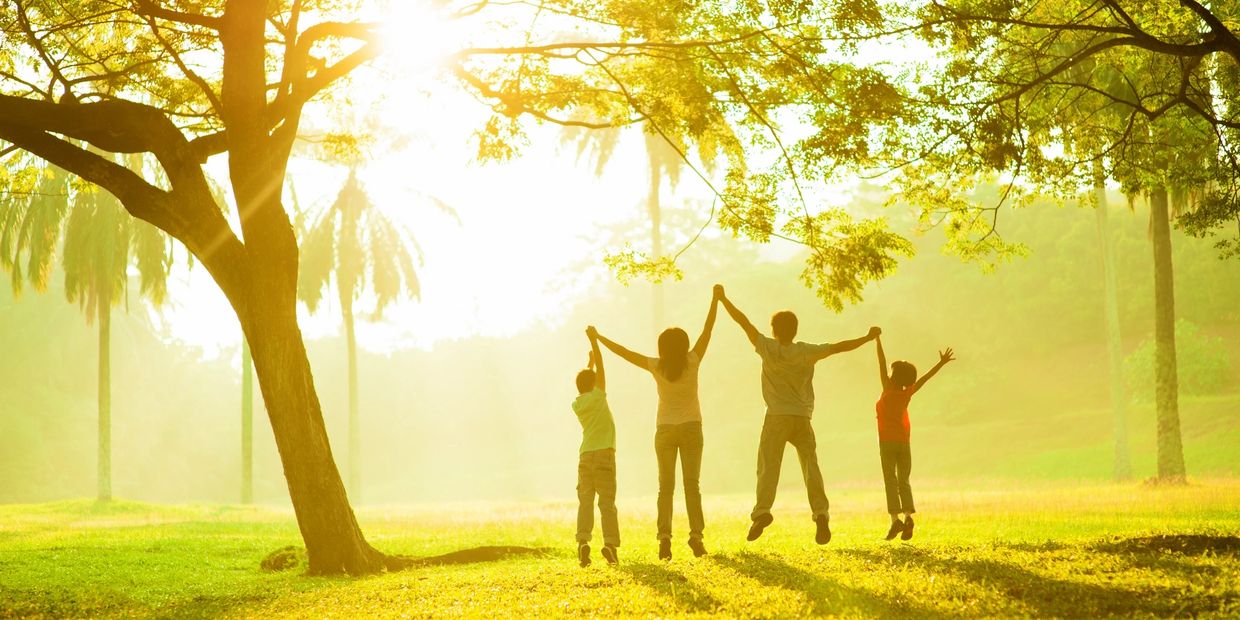 Green Card Granted to Undocumented Immigrant In Court
Mr. E came into immigration custody in July 2014 after being arrested for allegedly driving under the influence of alcohol. Criminal charges were never filed against Mr. E, but because he was in the U.S. without permission, the government wanted to deport him back to Mexico. Fortunately, Mr. E qualified for relief against deportation because he had been continuously present in the U.S. for at least 10 years, had no criminal convictions, and had children that were born in the U.S. One of his children had a learning disability and was receiving extra support in school. On November 2, 2018, after 4 years of fighting his case in court, the Immigration Judge granted Mr. E lawful permanent residency (Green Card). Congratulations to Mr. E and his family!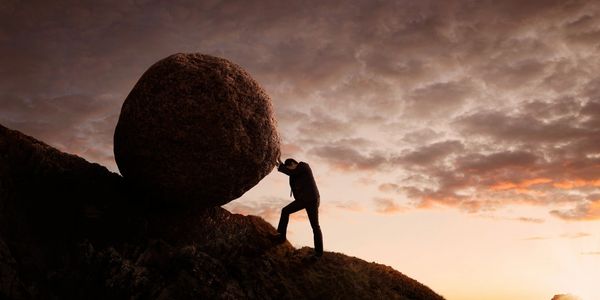 Green Card After Prior Attorneys Failed Client
Mr. B began the process of becoming a lawful permanent resident in 2001 through his wife. What should have been a straight forward case, turned into a 17 year nightmare. Mr. B entrusted his case to 2 different attorneys, before hiring Ms. Madueña to represent him in immigration court in 2017. On September 2, 2018, an Immigration Judge granted Mr. B lawful permanent residency. Read about his experience in the testimonial above!
U.S. Citizenship Approved for Rehabilitated Green Card Holder
Mr. H was a long time green card holder who was eligible to become a U.S. citizen. However, he had certain criminal convictions from over 15 years ago that made his case more complicated. Luckily, Ms. Madueña knew exactly how to research and present Mr. H's application. His case was approved and on February 15, 2018, Mr. H officially became a U.S. citizen. Congratulations Mr. H – now get out and vote!
Claribel P. Madueña's Case Approvals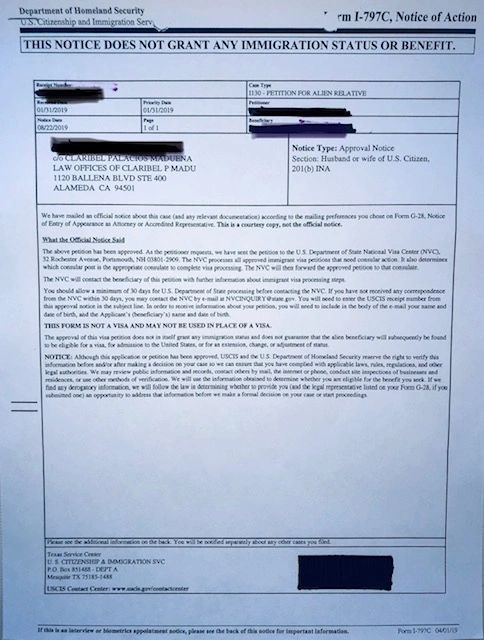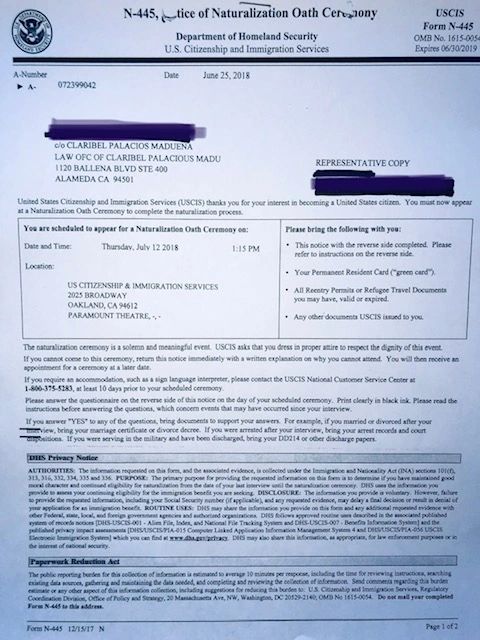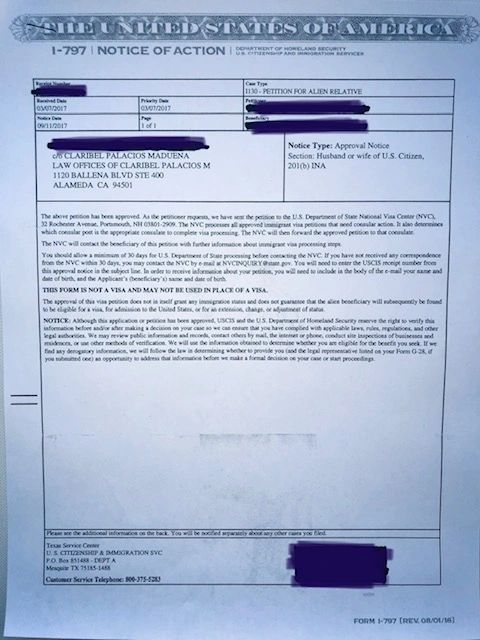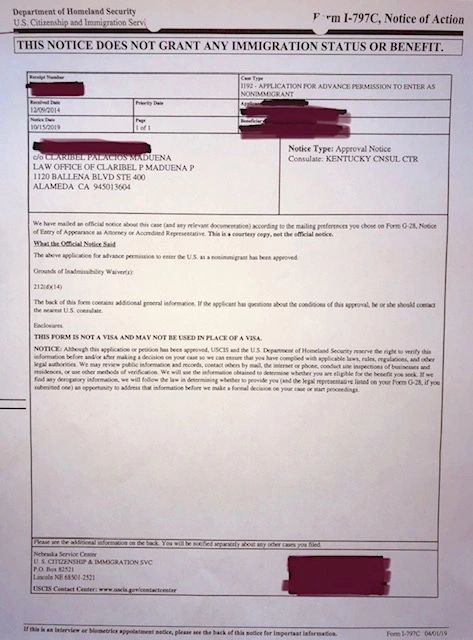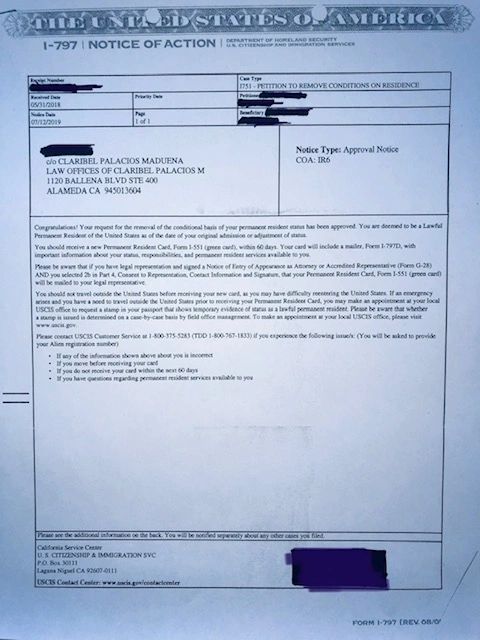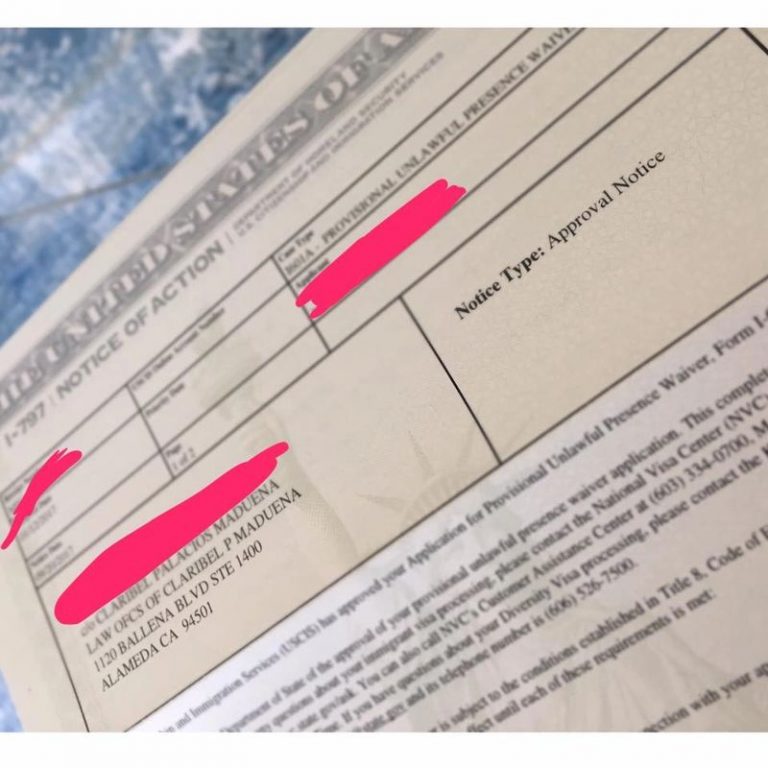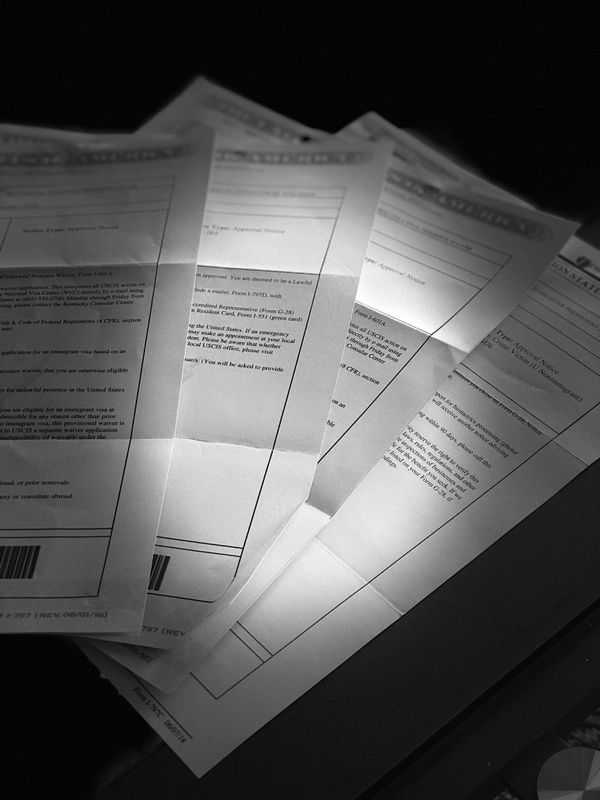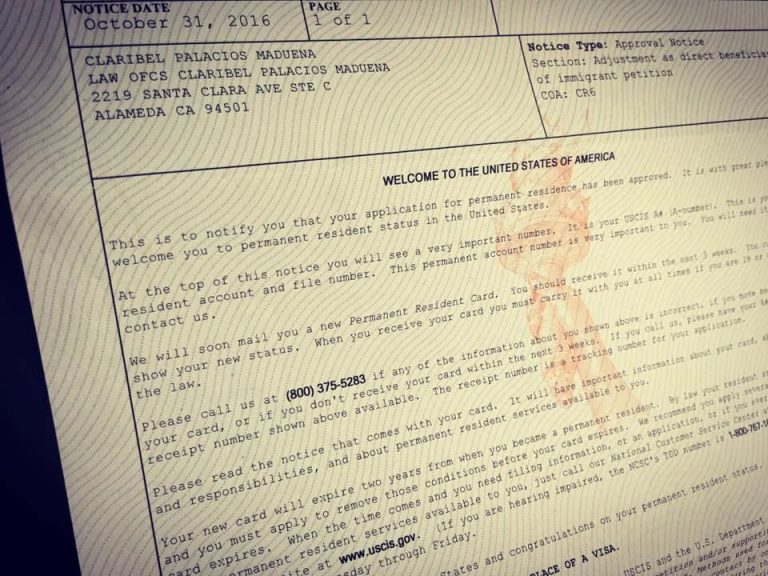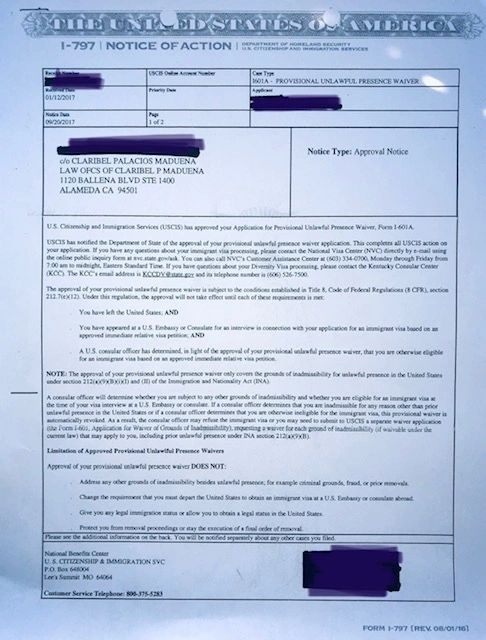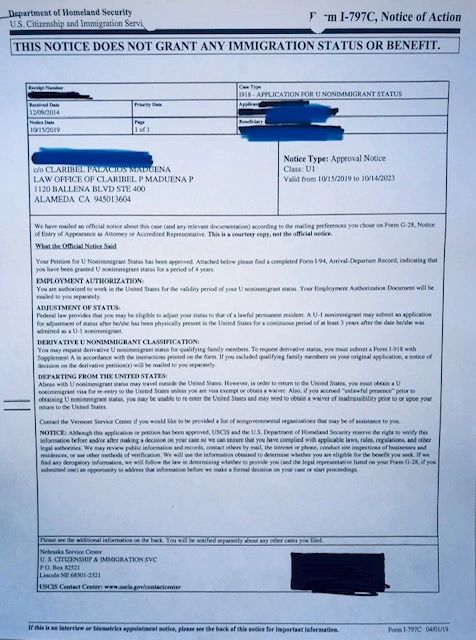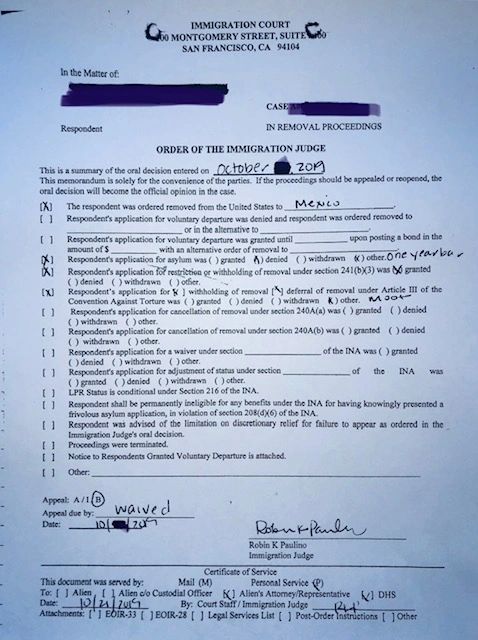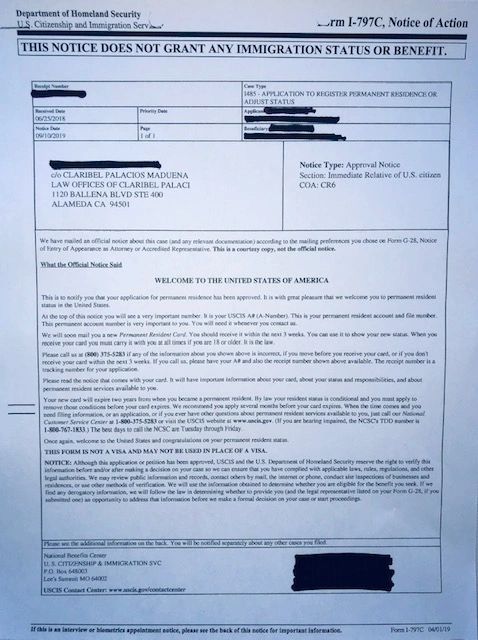 Previous Next